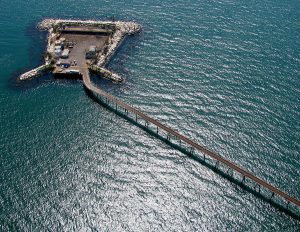 Rincon is a town that was founded by Don Luis de Anasco in 1771. The town is named after the original owner of the land, Don Gonzalo Rincon, who gave refuge to poverty-stricken families in the 16th century. It is in the north-western part of Puerto Rico and is aptly named Rincon, meaning corner for being right at the intersection of the Atlantic Ocean and the Caribbean Sea. This town is divided into nine wards with Rincon Pueblo serving as the administrative centre. Rincon is administered by a mayor who is elected in a general election and it is a safe haven for all those who desire to take a break from the rush of the world.
Feel and Location
Inhabited by 17,000 people, the town has a few personalities to suit you. This is from the bustling atmosphere of The Fun Coast to the serenity of secluded beaches. Rincon, however, still maintains the best of intimacies in its small stature. This serene town is a popular tourist destination almost all year round with peak season beginning right before Christmas and spanning all the way till September. It serves as a refuge from the cold winter while its summers are bathed in luxuriant warmth to explore the ocean in. Rincon is just a 30-minute drive from the Aguadilla Borinquen Airport and has a single access road into it. The beauty of this is you can never get lost.
Rincon Municipality is filled with fun activities which bring tourists from far and wide. Rincon became popular as a surfing destination after it hosted the 1st World Surfing Championship in 1968. It later played host to the ISA World Masters Surfing Championship in 2007, rekindling its former glory. Apart from surfing, Rincon is popular as a snorkelling and diving destination as it has calm waters which can be enjoyed in such leisurely activities. Discover more activities as you explore Rincon further in these pages.