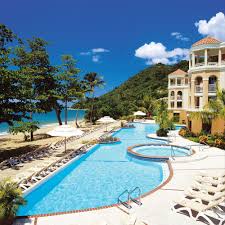 The land of many sunsets has a wide array of accommodation options to fit every individual who visits Rincon. The wide range of accommodation facilities includes four luxurious hotels, lavish villas right at the ocean front, and affordable surf houses to cater to those on a budget. You are sure to find a place that suits your exact needs at Rincon. Here's a collection of all the best places to find in this authentic town.
Horned Dorset Primavera
Splayed out on eight acres of grand scenery, this hotel takes up a prestigious position as one of the only four hotels in Rincon. Catering to an adult clientele, it accepts children who are above 12 years. The hotel has 50 suites from which you get luxury amenities like private pools and ocean view terraces. This hotel has a variety of activities to engage you including snorkelling, kayaking, and surfing.
Lazy Parrot
Lazy Parrot is another of the four hotels offering its services to both the local and international tourists. The hotel has an open restaurant and bar which lets you interact with the locals who come to wine and dine here. This hotel has 21 suites that are equipped with Wi-Fi, air conditioning, kitchen appliances, and have stylish wicker furnishing to give a rustic feel. It is just half a mile from the beach and offers you the proximity of the ocean and one of the historic landmarks in Puerto Rico, the El Faro Lighthouse.
Other Accommodation Facilities
Apart from the two hotels above, there are two other hotels which offer quality services. These are Rincon of the Seas and Parador Villa Antonio. There are a variety of surf houses and villas to choose from as well. Of notable worth is Villa Cofresi located on the picturesque west coast of Puerto Rico just over ten miles from Aguadilla. If you are looking for an alternate experience from the norm, then get to the open-air suites of Lemontree Waterfront Suites which let you enjoy Rincon's natural landscape in seclusion. These and many more accommodation facilities are available in Rincon.